Here are a few seedlings I wanted to share with you. They are still very small and young but have some interesting traits (to me, anyway

).
First one is hard to see, it's Jade Cascade OP and it has very white streaks on it! JC is my favorite hosta so I'm excited about this one!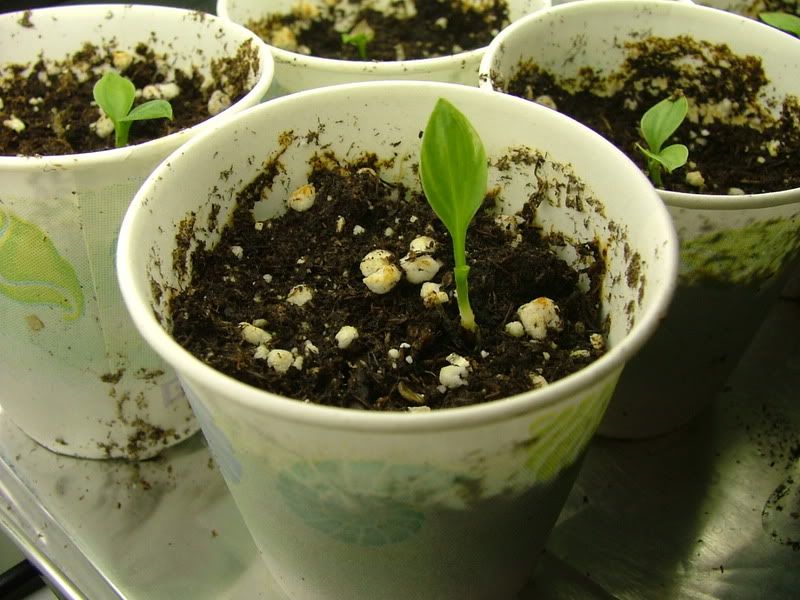 Next are a couple of seedlings from Northern Exposure OP. Quite a few of these seedlings came out w/ really pronounced cupping. It was about 5 feet from Abiqua Drinking Gourd...perhaps they had a rendezvous!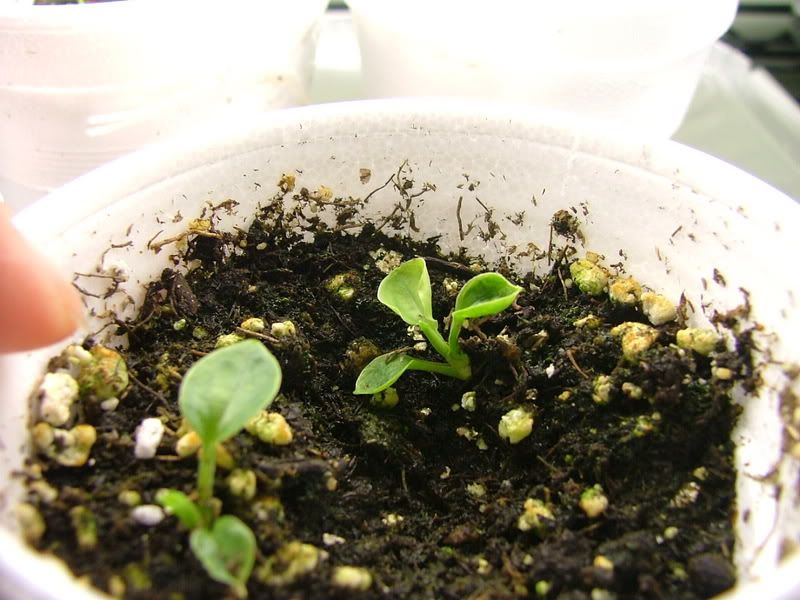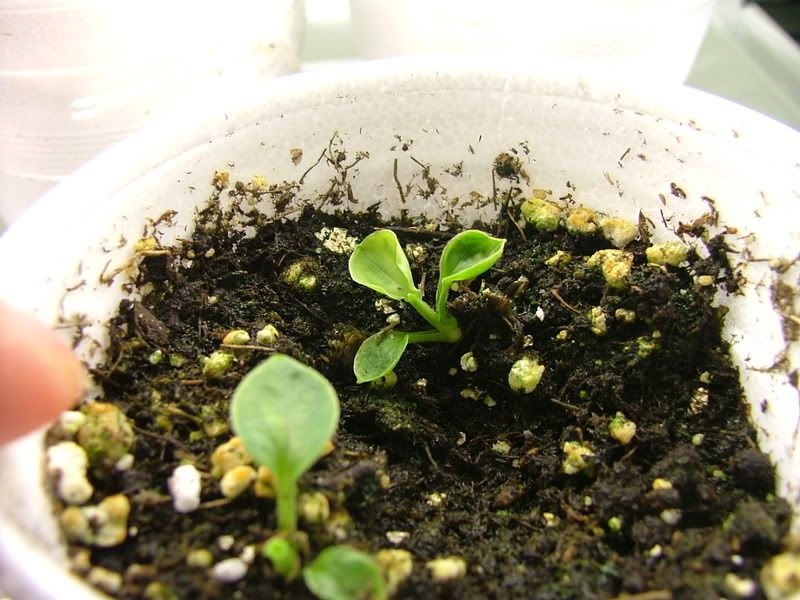 Lastly, Crocodile Rock OP. This one has an upright habit and red speckled petioles (several seedlings). Awful photo but I was having a hard time w/ the lighting. I'll get them better when they're bigger!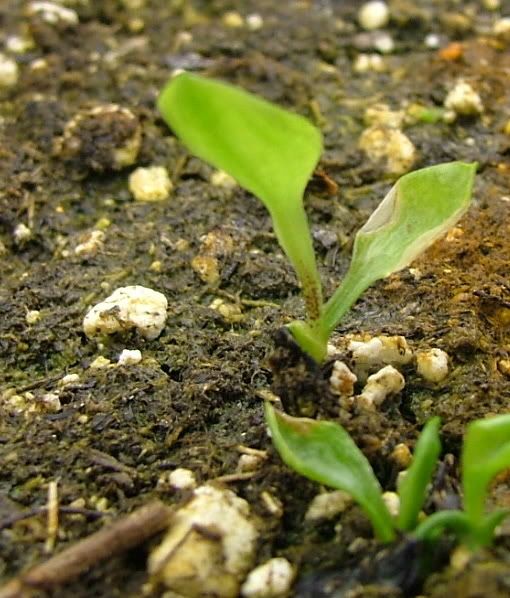 Thanks for taking the time to look!
Andrea