who raise up their skirts! -
'Leading Lady'
It seems like every generation thinks they have invented everything important… slang, scandal, and sex in particular. I grew up in the Sixties, and we were sure we invented mind-altering chemicals and dirty dancing. "'Those who cannot remember the past are condemned to repeat it."
The history of the Can-Can certainly proves that point. There are ancient Egyptian reliefs that depict dancers high-kicking over the heads of their audiences. In South Brittany in 1549, the "Triori" was introduced… women dancing alone and kicking their legs skyward. In 1822, the high-kicking tradition was formalized as the Can-Can in the clubs of Paris. Though the Can-Can was originally a dance for both genders, it developed into a stage show danced by a chorus Line of women.
Proper society was scandalized. At times it was outlawed as immoral and indecent. In an era when women's clothing was designed to obscure the shape of the their bodies, the exposure of an ankle was considered erotic – and the Can-Can's exposure of legs was considered by some to be an invitation to wholesale debauchery.
Perhaps the most famous, or infamous, club in Paris was the Red Windmill in Montmarte – the Moulin Rouge. Henri de Toulouse-Lautrec immortalized the location and the dance – and turned it into a cultural icon and tourist trap - with his drawings.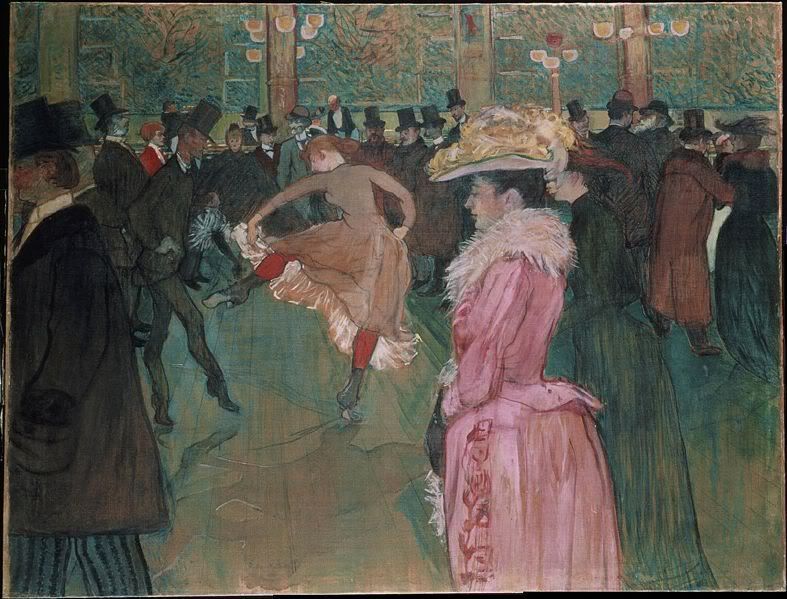 In the 1950's, the Can-Can once more entered public consciousness in an unexpected way. First, John Huston made a film called Moulin Rouge, starring Jose Ferrer as Toulouse-Lautrec and a quite attractive Zsa Zsa Gabor. Then in 1954 Cole Porter wrote a successful musical called Can-Can.
A forgettable Frank Sinatra film of the musical (and weren't they all forgettable… except maybe for Robin and the Seven Hoods???) was in production in 1959 when Soviet Premier Nikita Khrushchev visited the set. He was apparently disturbed by the overt sexuality and made some irate comments. Reporters ate it up… and reports of the incident usually included a picture of dancer Juliet Prowse – a sure fire way to draw attention to the "Dirty Dancing" of the day.
Most recently, the Moulin Rouge and the Can-Can was featured in what is undoubtedly my favorite movie musical, Moulin Rouge. A wonderful blend of old sets and modern musical sensibility creates a kaleidescope of images.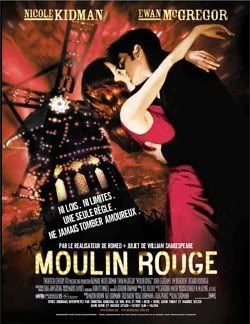 I was so taken by the film I recommended it to all my friends - once more reminding me why one should never recommend one's favorite films to one's friends. To a person, they despised it. Ah, well... at least my DW shares my affection for the movie.
So what does this have to do with hostas? It seems that hostas that stand upright and show off their legs have consistently ranked high in the popularity polls. 'Sagae', of course… and 'Krossa Regal' and 'Regal Splendor'… and 'Gold Regal' and 'Alex Summers'… and 'Montana Aureomarginata'…
And one that doesn't seem to get mentioned as often, but is very attractive and a fast grower - 'Leading Lady'. She really kicks up her skirts and shows off her legs!
Hosta Registry -
http://www.hostaregistrar.org/detail.ph ... ing%20Lady
MyHostas -
http://myhostas.be/db/hostas/Leading+Lady
Hosta Library -
http://www.hostalibrary.org/l/leadinglady.html