Idiots Walk in Beauty Ep 6 Finding Beauty in the commonplace… and strangers becoming friends

Idiot She is learning to paint with watercolors, so when they saw that the last demonstration on the last day of the festival was by Chinese watercolor artist Yidan Guo, they looked at examples of her work and found her skills and love of nature spoke to them. They decided to stay on yet again.

Some of Yidan Guo's work…









In mid-afternoon, Yidan set up her easel in front of the small barn Idiot He had photographed earlier. She saw more than He and his camera did.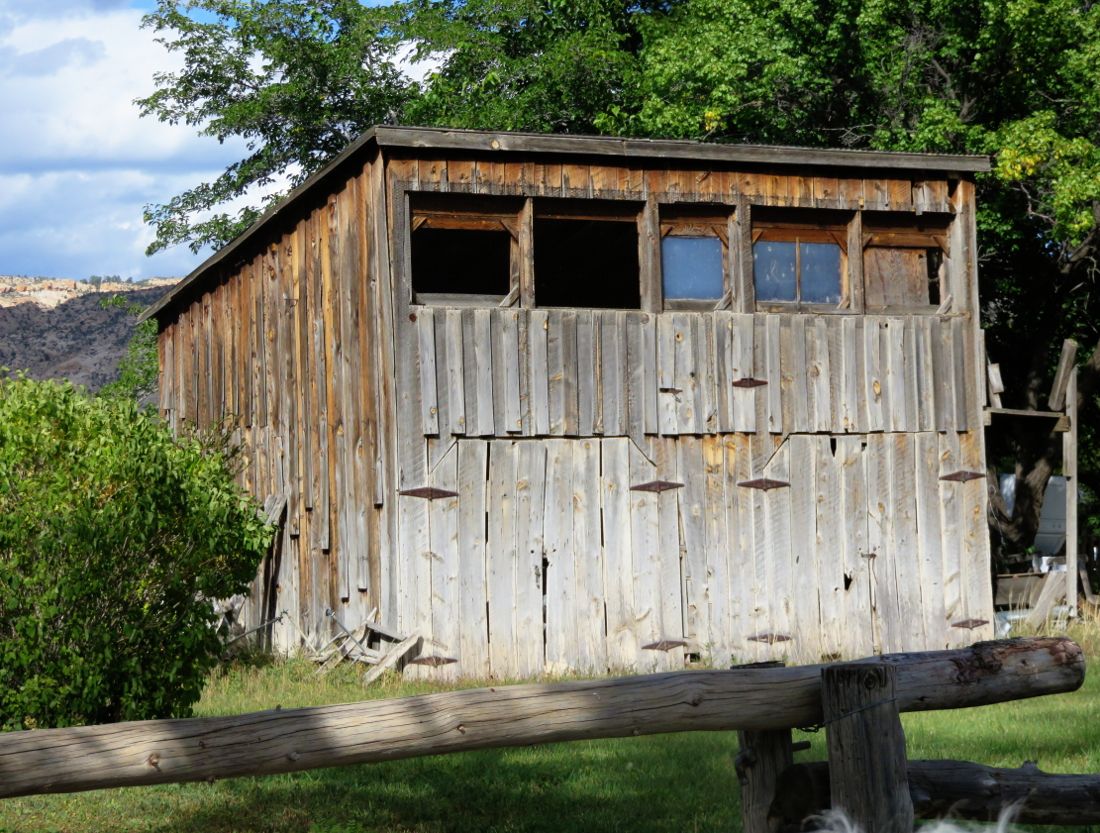 Yidan is a no frills artist. She uses good brushes, but she isn't too concerned about brand names. Her paints are a mix of whatever she has available. She is all about practical. Some artists use a fancy adjustable tool to "frame" the scene they intend to paint. She uses her fingers!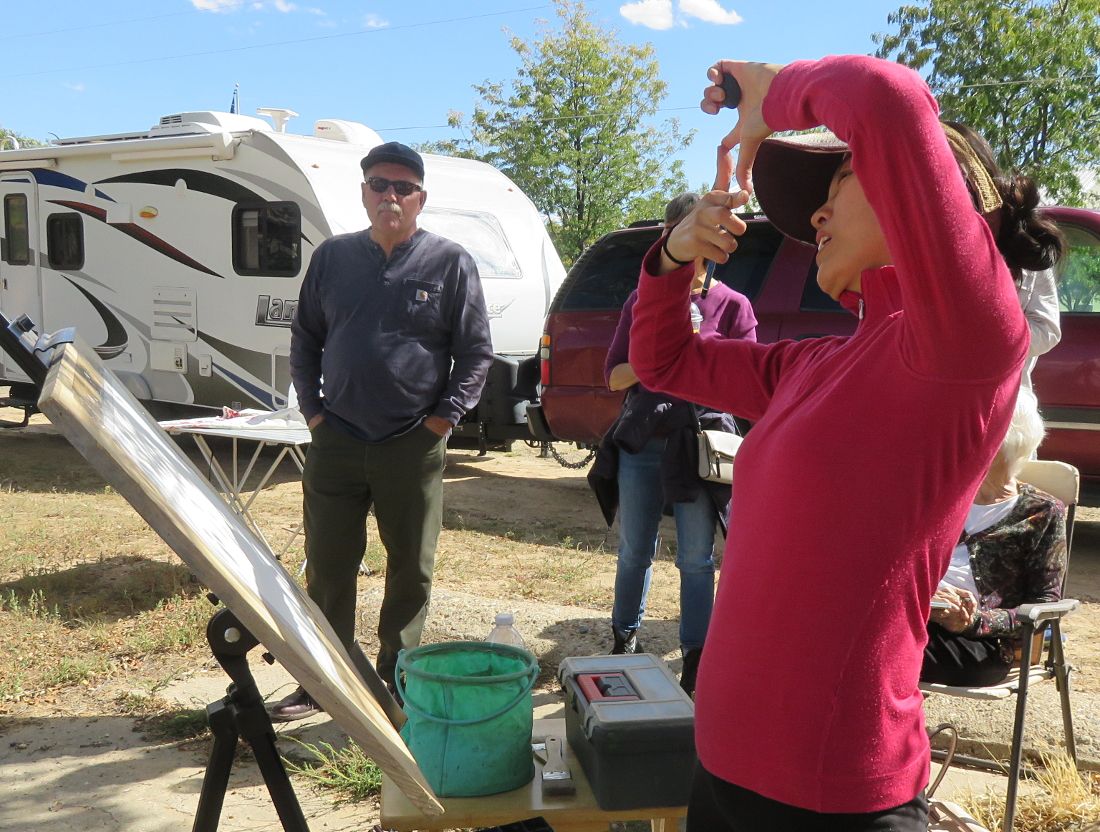 She starts with a light pencil sketch…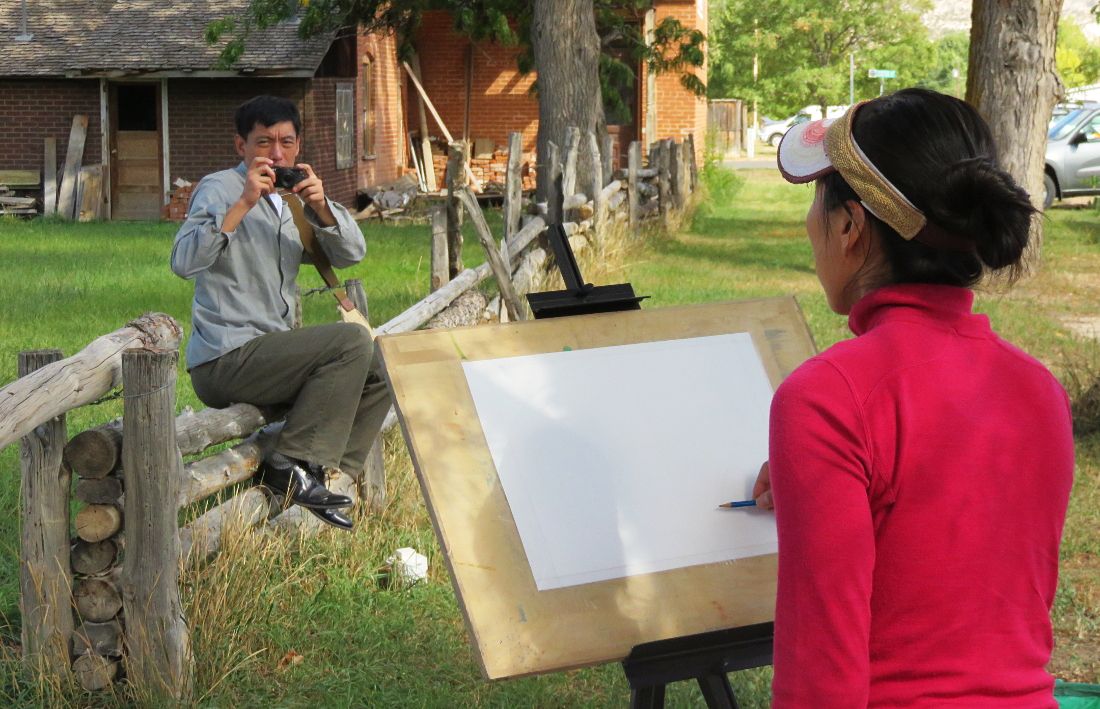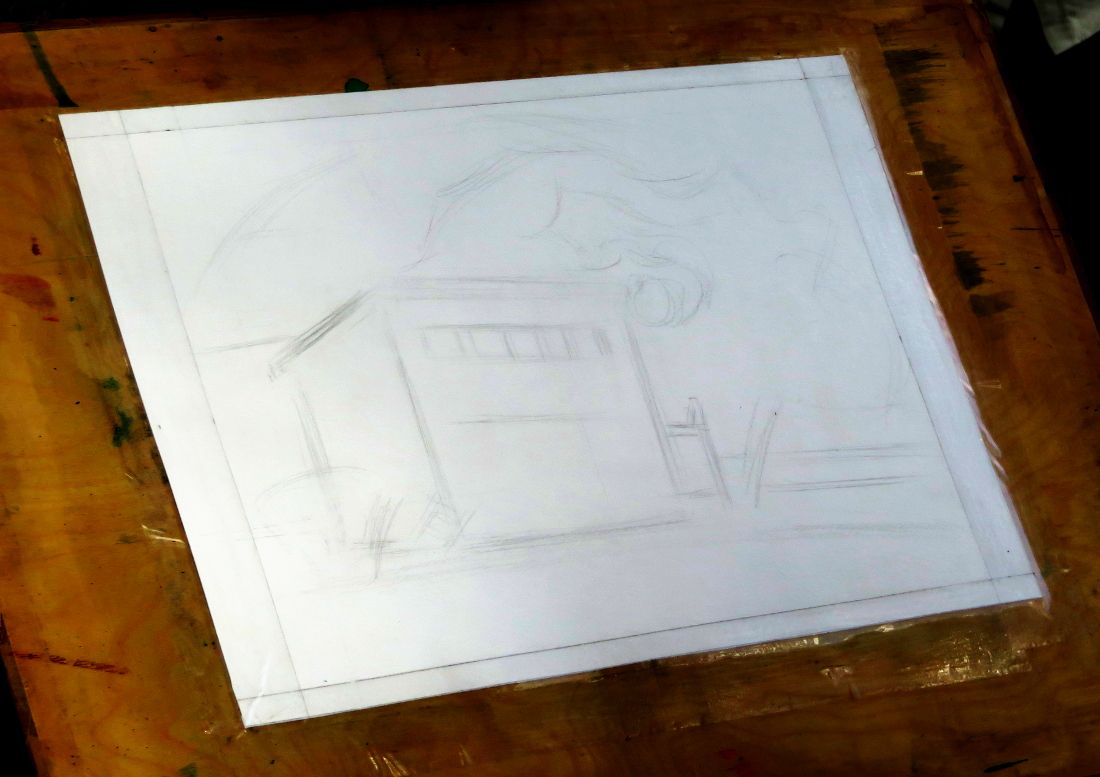 First… the blue Utah sky.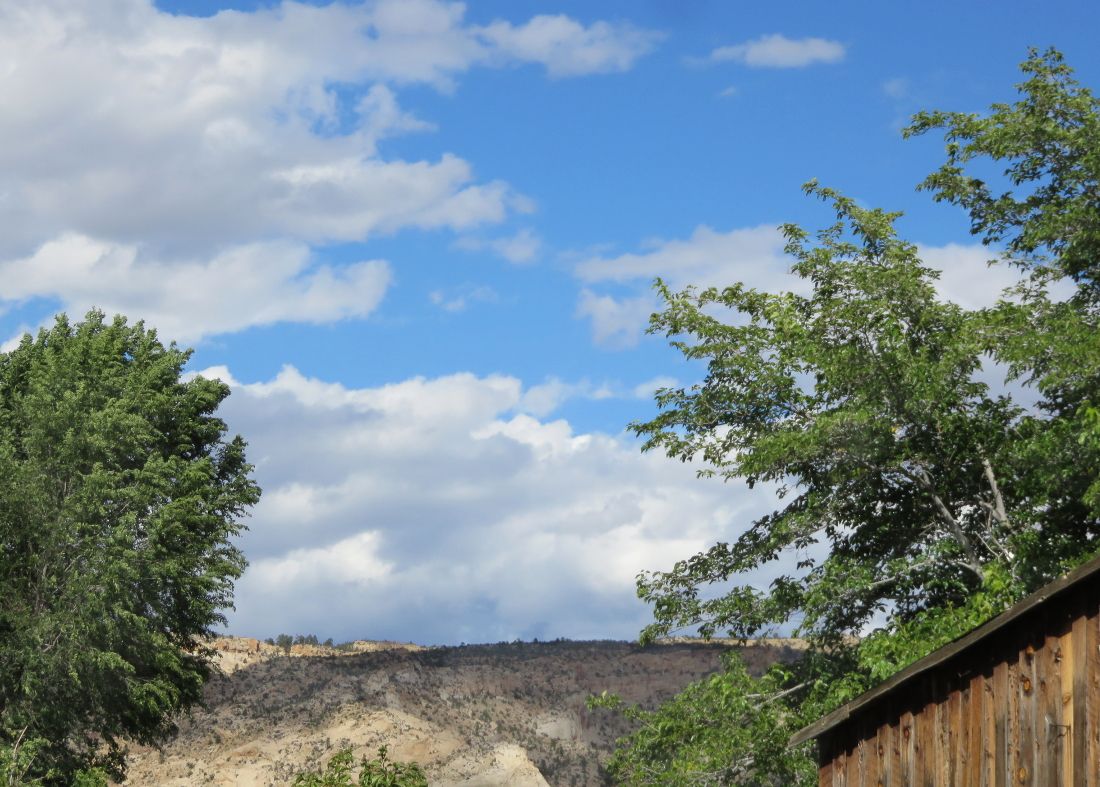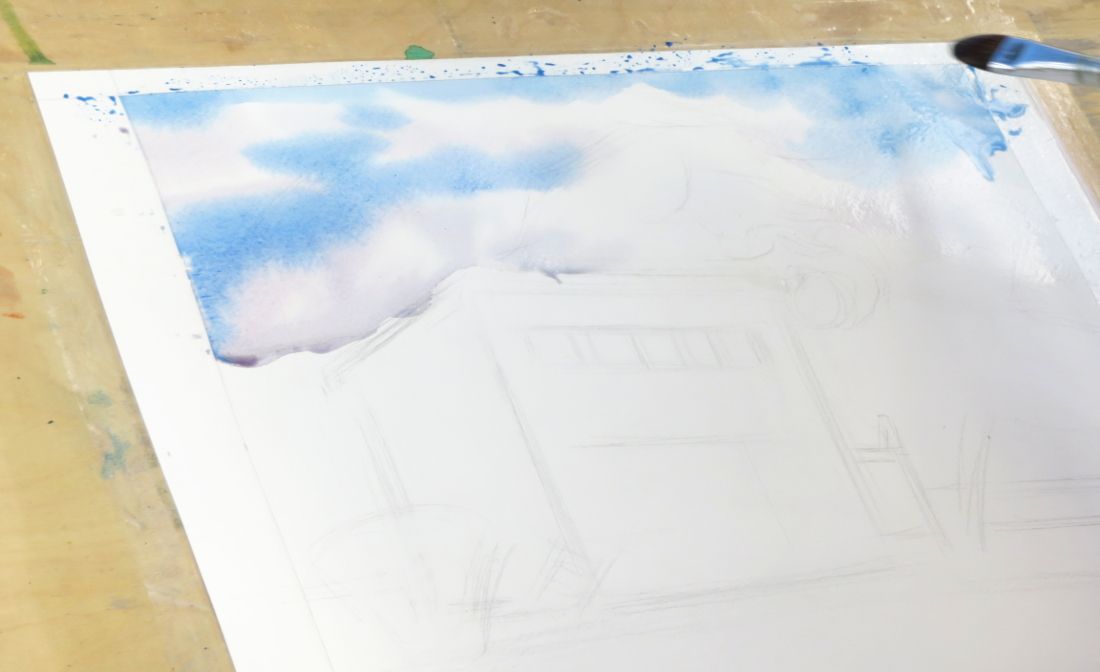 Though Yidan Guo paints fast, she probably spends at least as much time just LOOKING. The paper, the paints, the brushes… the skill… those are important. But the process isn't really about recording Beauty – it's about seeing Beauty and translating it. Yidan Guo has an artist's hand, but most importantly she has an artist's eye. She sees the painting evolving before her brush ever touches the paper.








A painting begins to emerge…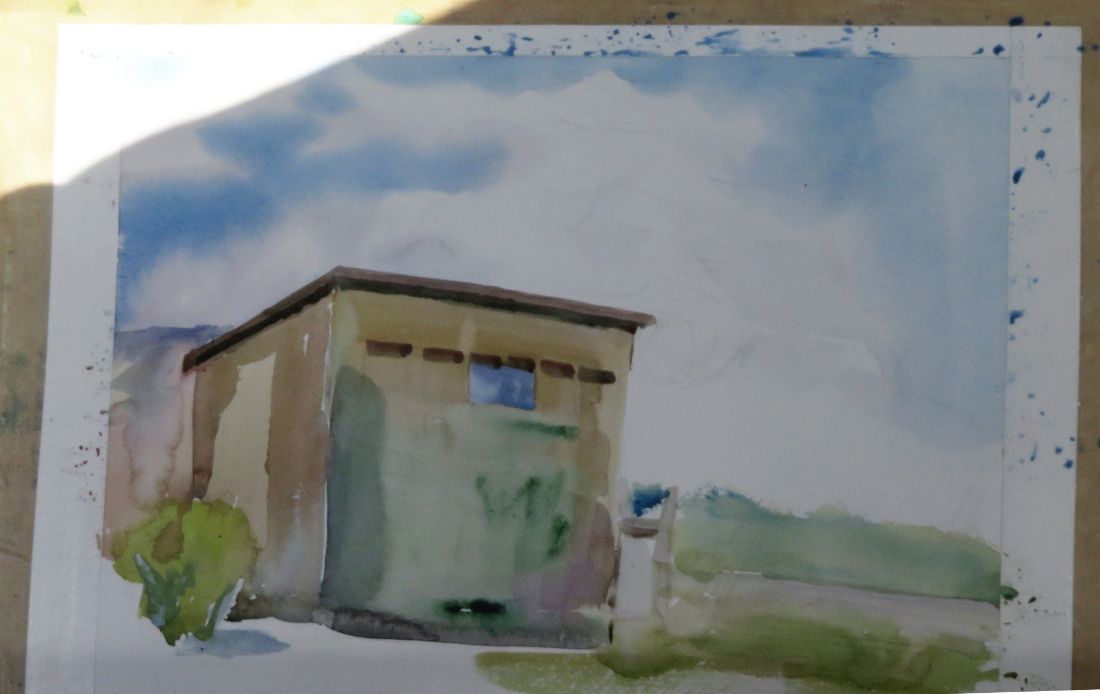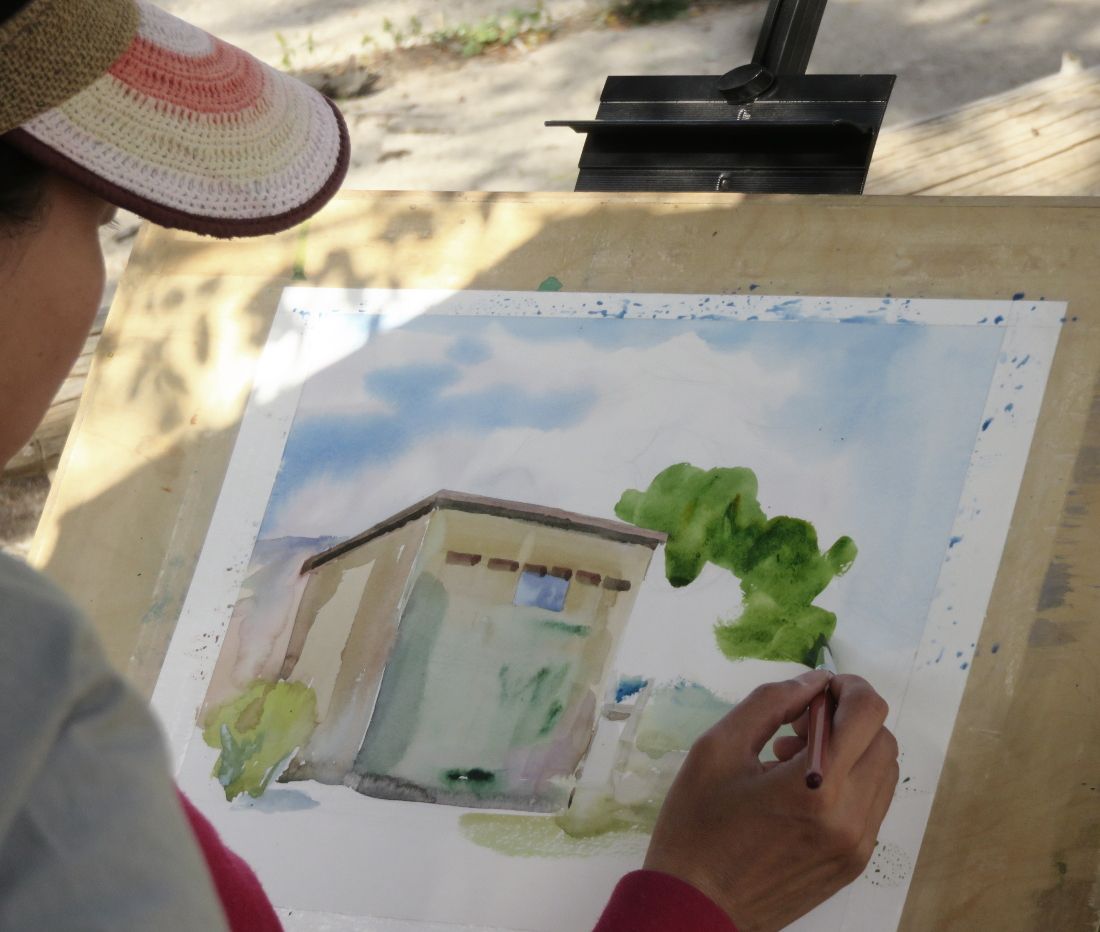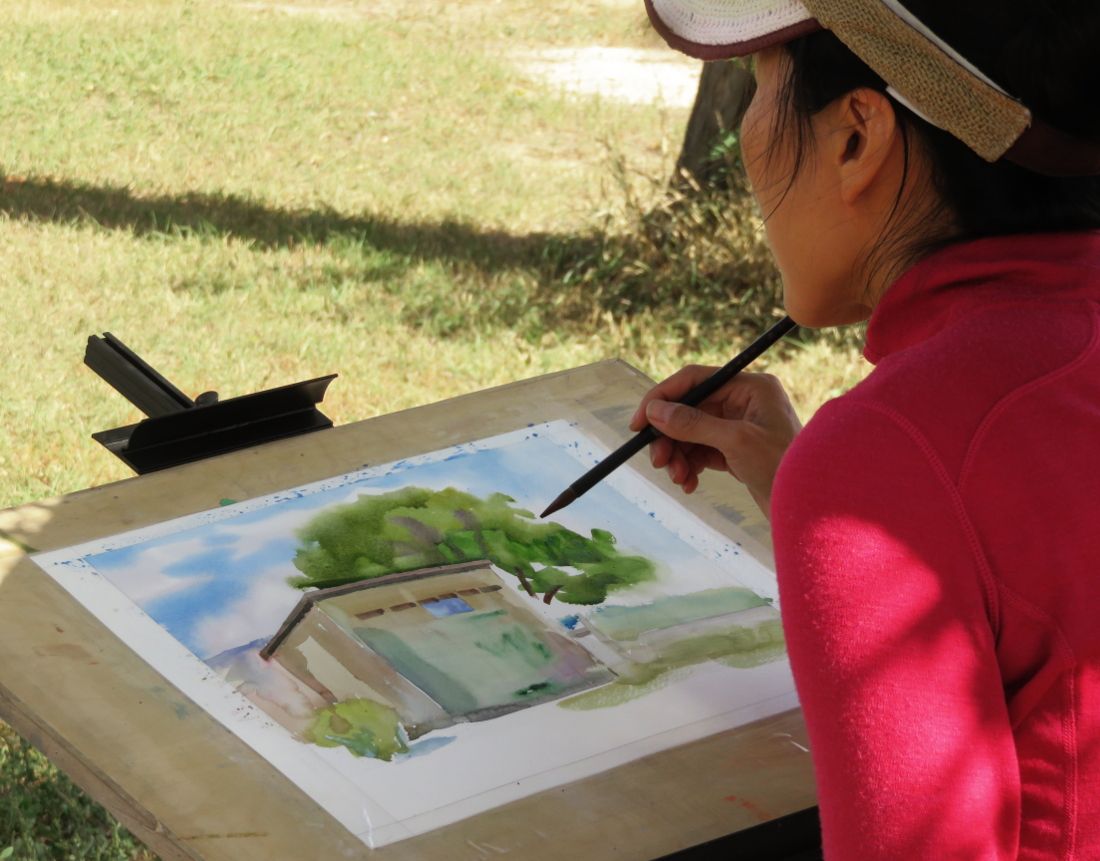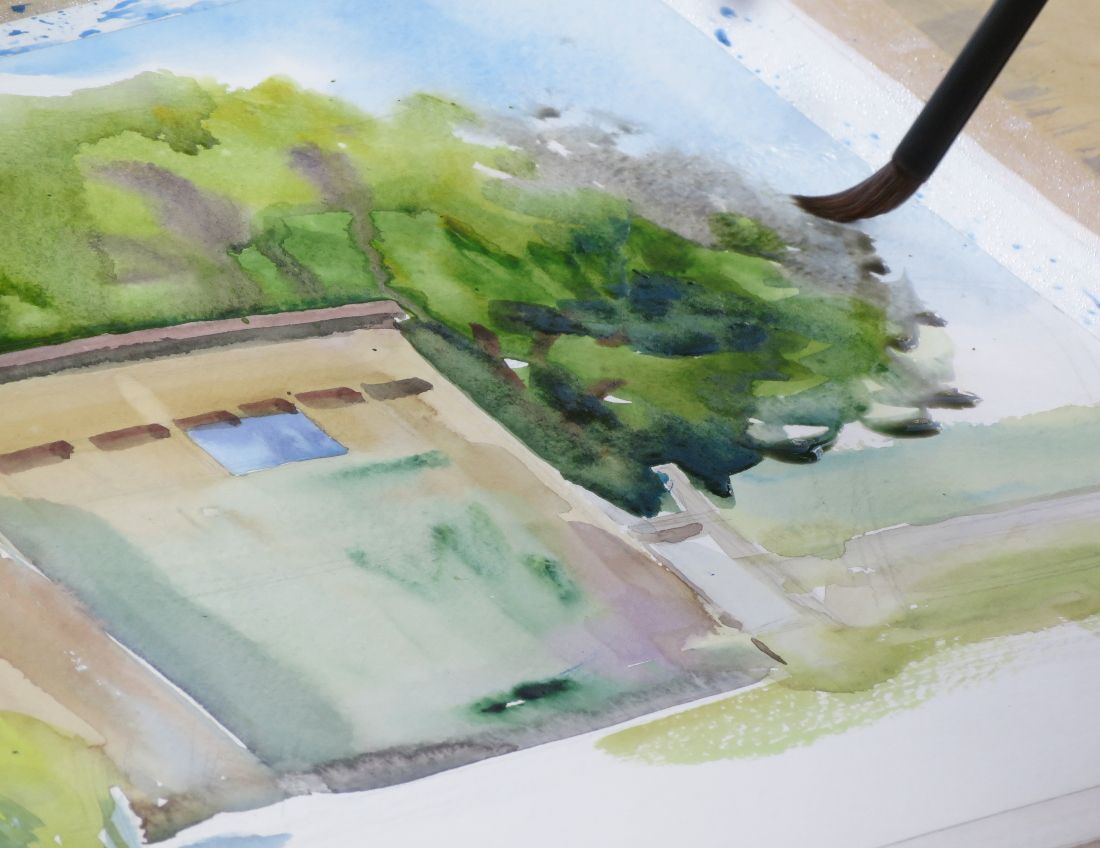 Sometimes a watercolor artist needs to mist the painting to keep the surface moist to allow the paints to absorb and blend and form textures.








With the basic forms in place, the details begin to appear...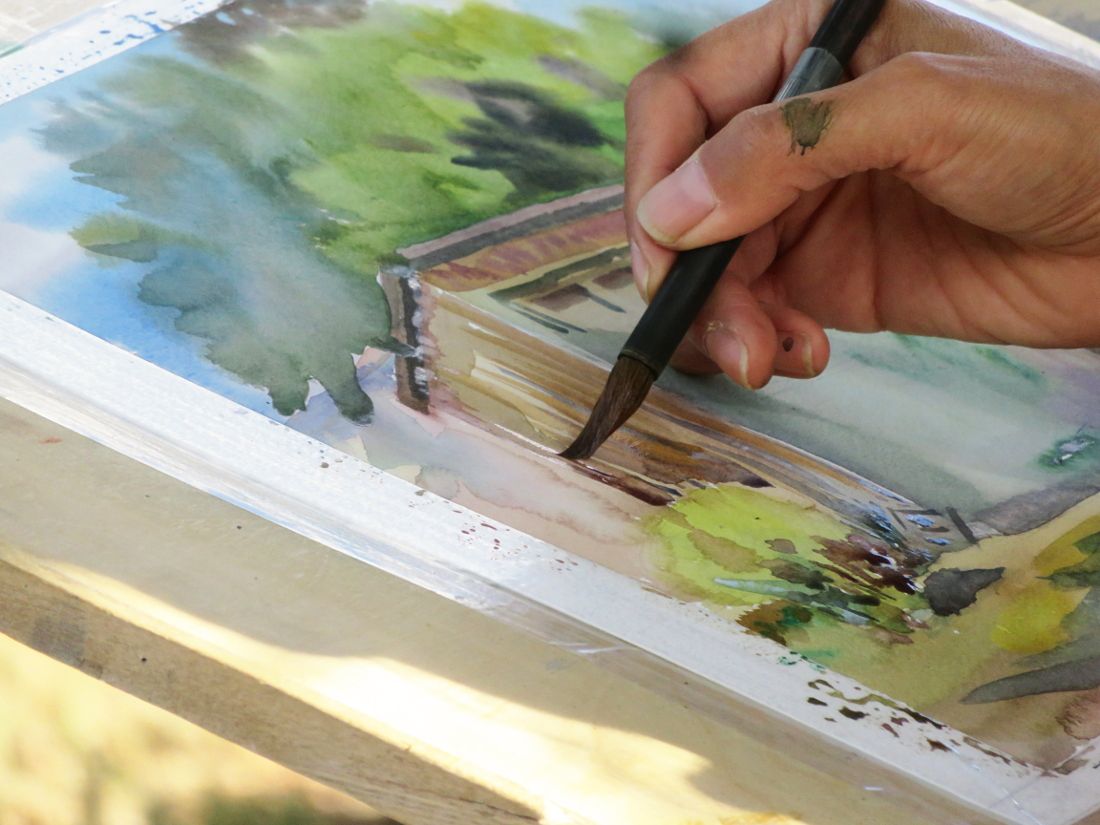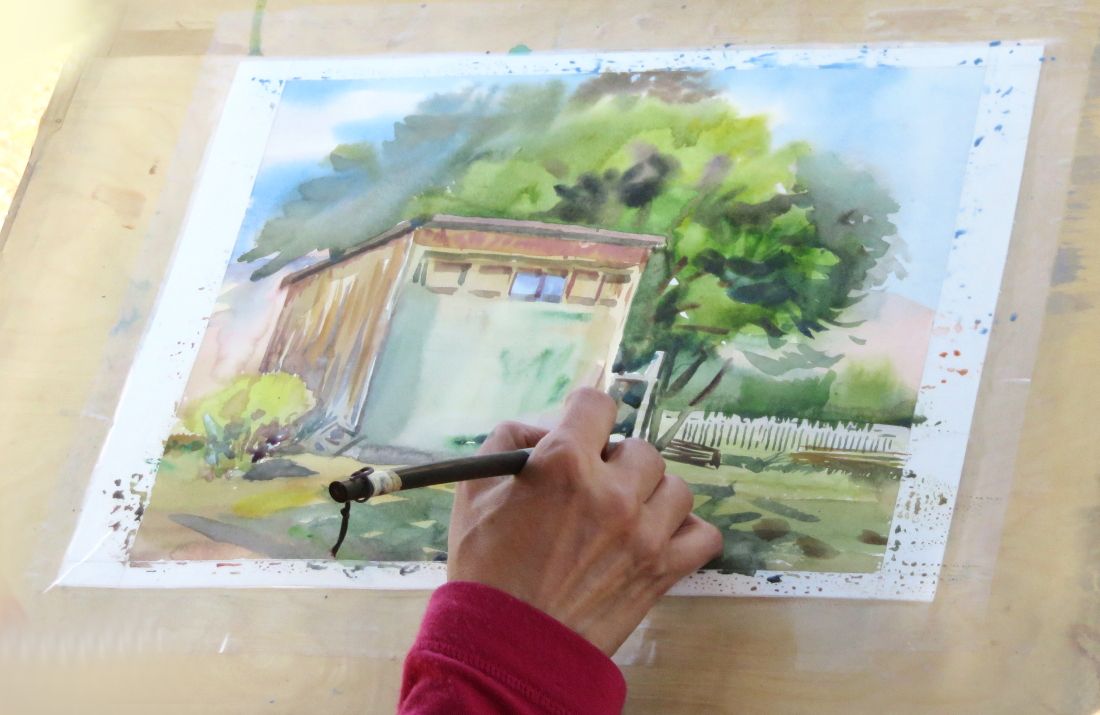 Some observers came and went during the demonstration. The Idiots were part of a small group who seemed dedicated to watching the process from start to finish. About halfway through, the white-haired lady in the chair asked if she could buy the painting - beating the Idiots to the punch!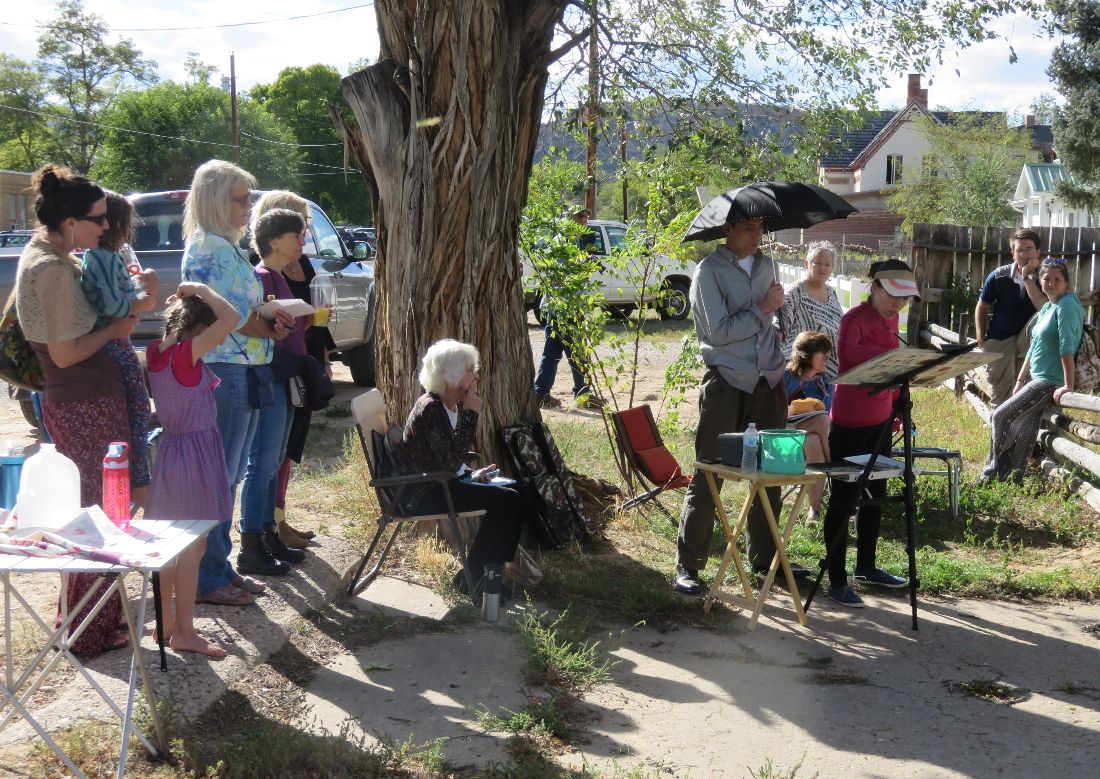 The artist's palette is so simple, yet it produces a beautiful vision…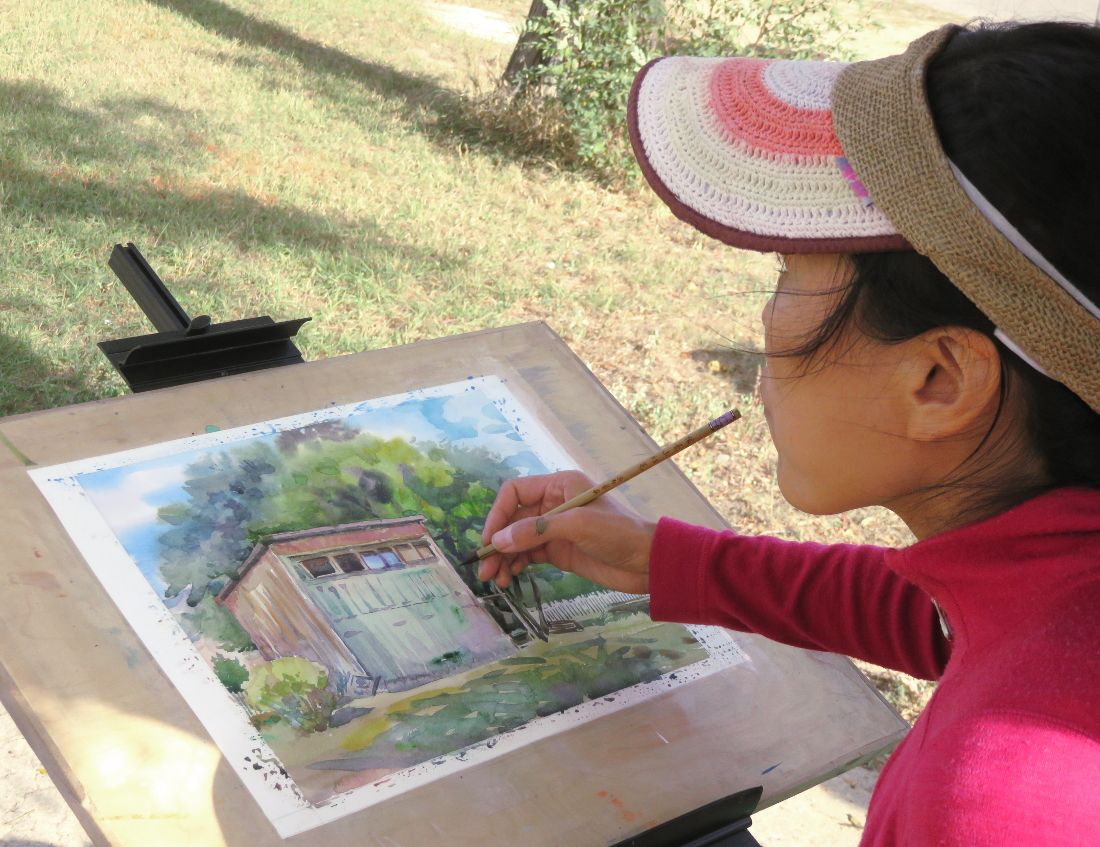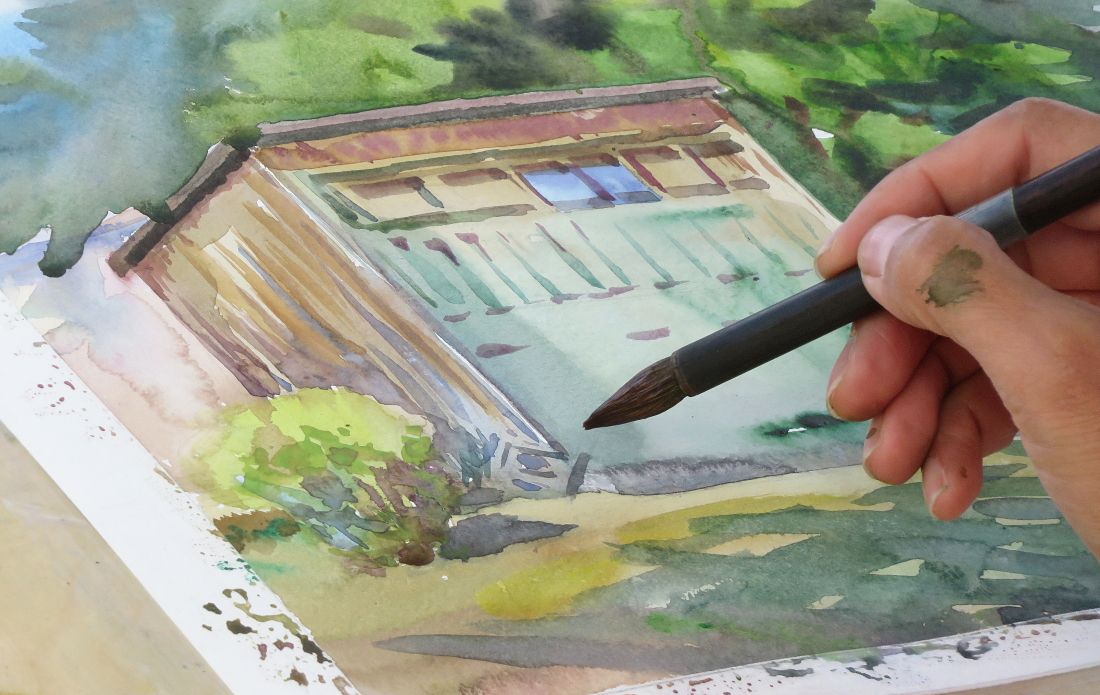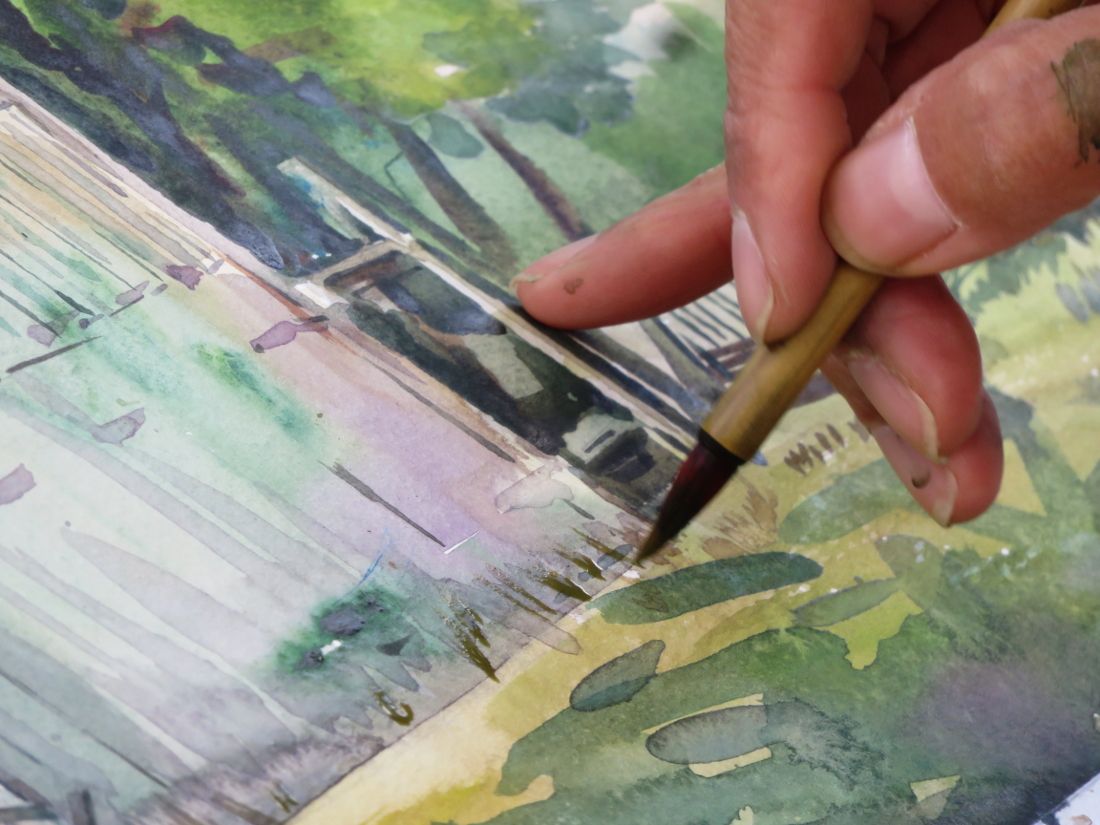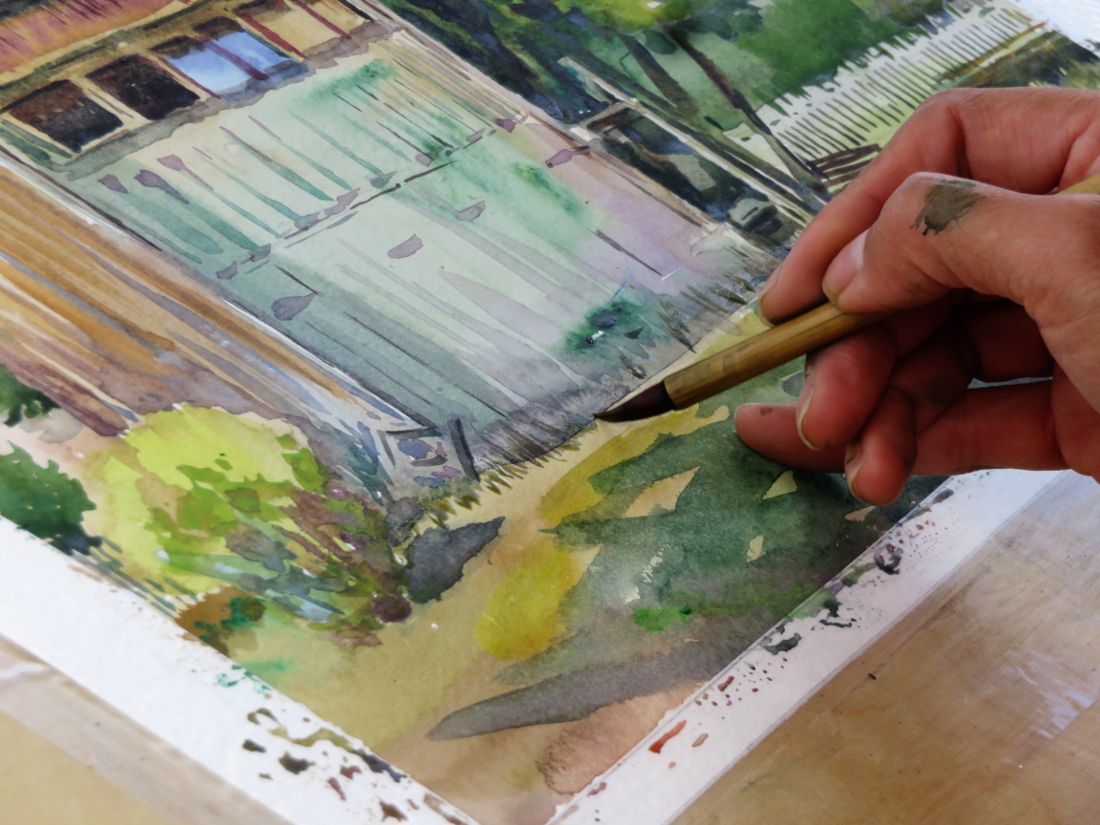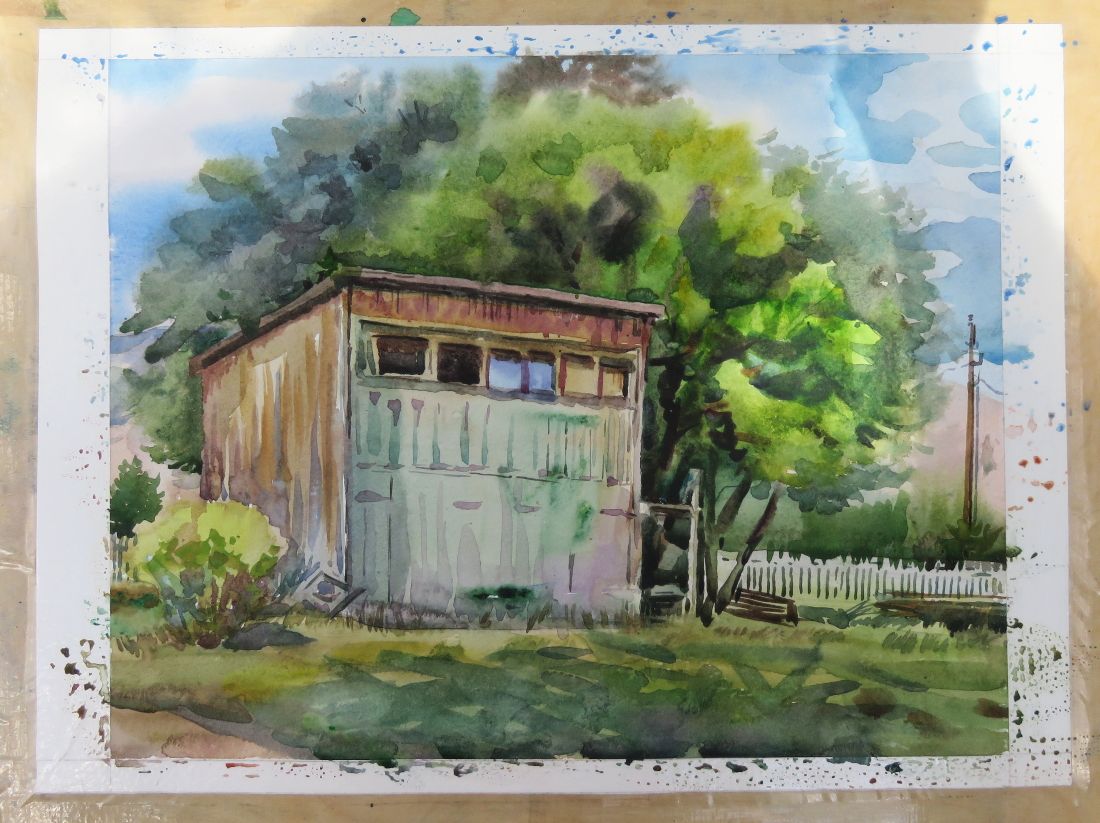 The artist and her patron…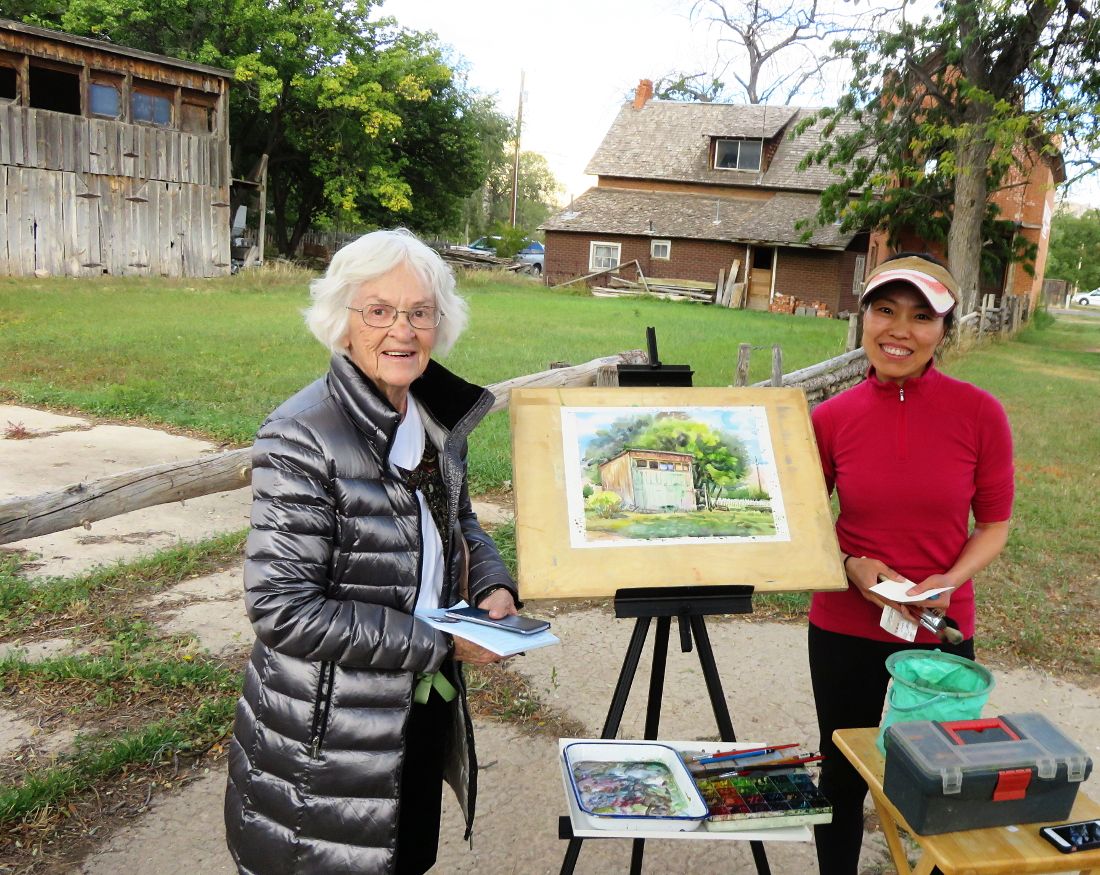 During the demonstration, the Idiots struck up a conversation with a delightful young couple, Kathryn and Andy.







It was clear in the first few minutes that these were kindred spirits. Too young, smart, and active to be Idiots – but they have great potential! Native West Virginians, in their later 20s, the two have been together for several years and married last year. These young professionals took leaves of absence from their jobs to make a grand camping tour of the American West. For two and a half months they traveled, hitting the major sights like Yellowstone and the Grand Canyon, but also making time for the roads less traveled – like Escalante, Utah.

"We decided we should do this while we're young and when we have the chance…" They have a natural grasp of the fact that life is not a dress rehearsal.

The Idiots were particularly impressed that the couple asked about visiting Chaco Canyon. Chaco was the epicenter of the Ancient Puebloan culture. Many tourists visit Mesa Verde – and the cliff dwellings there are wonderful – but Chaco is the heart of that ancient culture. The huge stone structures – many with hundreds of rooms – are clustered in a canyon that can only be reached by poor, unpaved roads. The preservation has been helped by the fact that it is just so remote.

When the Idiots learned that Andy and Kathryn were planning not just to visit, but to camp in Chaco – they knew this duo were "keepers." Already very lightly visited, Chaco at night is magical. The rustic campground gives wise travelers the chance to make contact with the spirits of the ancient ones. The stars are the same… the wind whispers the same poetry… Coyote the Trickster still wanders the canyon, greeting the moon with his call.

The Idiots hope they will have the opportunity to meet these youngsters again. In the meantime, they are keeping in touch via Facebook and email. Idiot readers might enjoy checking out the blog – West Virginia Seeker – to get a better sense of how these two young-but-wise folks are finding joy and adventure in life.

http://westvirginiaseeker.com/about-us/

Photo borrowed (stolen) from West Virginia Seeker - Grand Prismatic Spring in Yellowstone