Idiots Walk in Beauty Episode 11 The Million Dollar Road

Another "lost episode" from October, 2017. Photos are just too nice not to share…

--------------------------------------------------------------------------------------------------------

Have the mules come in yet?

Some parts of the map of the United States were slow to fill in. The railroads established routes across the continent in the late 1800s. The advent of automobiles spurred the construction of highways and by 1913 one could drive the newly dedicated Lincoln Highway all the way from Times Square in New York City to Lincoln Park in San Francisco – 3,389 miles.

But until 1940, for part of each year, the only way people in Boulder, Utah got the US Mail was via mule train!

Enter the Civilian Conservation Corps – the CCC. Conceived by the FDR Administration to make work for unemployed young men during the Great Depression, the CCC was responsible for some remarkable public works. By 1933 they had constructed the Hell's Backbone Road between Escalante and Boulder, Utah – but in winter there was no connection except via mule train. In 1935 the CCC started Lower Boulder Road – aka,
"The Million Dollar Road." Five years of back-breaking work, ingenuity, and tons of dynamite resulted in an all season road connecting the remote towns to the rest of America.

Driving highway 12, visitors should stop and take a few minutes to contemplate what it must have been like for those young men, often unskilled and far from their homes and families, blasting and digging day after day to build this amazing road.

"No man ever steps in the same river twice, for it's not the same river and he's not the same man."
Heraclitus

Over 2500 years ago, Heraclitus – known as "the Obscure" and "The Weeping Philosopher" made this observation. The Idiots apply this in their travels. An earlier episode of IWIB featured highways 12 and 24, so this episode could be considered redundant and repetitive. But passing over this stretch in the opposite direction… ten days later… after spending a lot of time immersed in the artistic visions at the Escalante Canyons Art Festival - they were different people and it was a different road.

But first… what could be a better way to say goodbye to Escalante than joining the artists at the farewell breakfast? Throw in a pizza eating goat and getting to purchase a plein air pastel from the artist herself… pretty terrific "Bon Voyage!"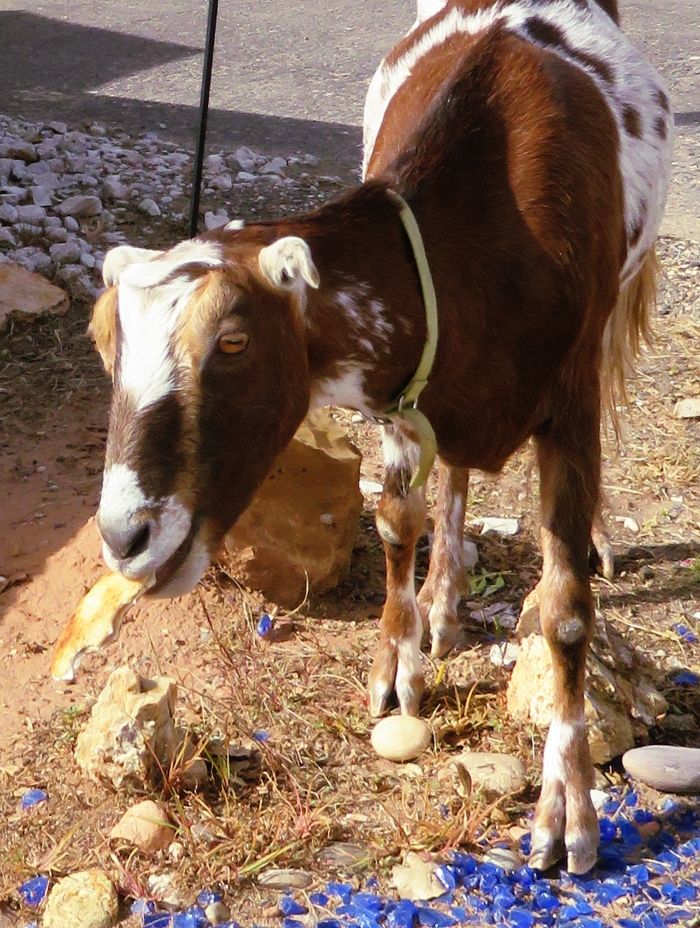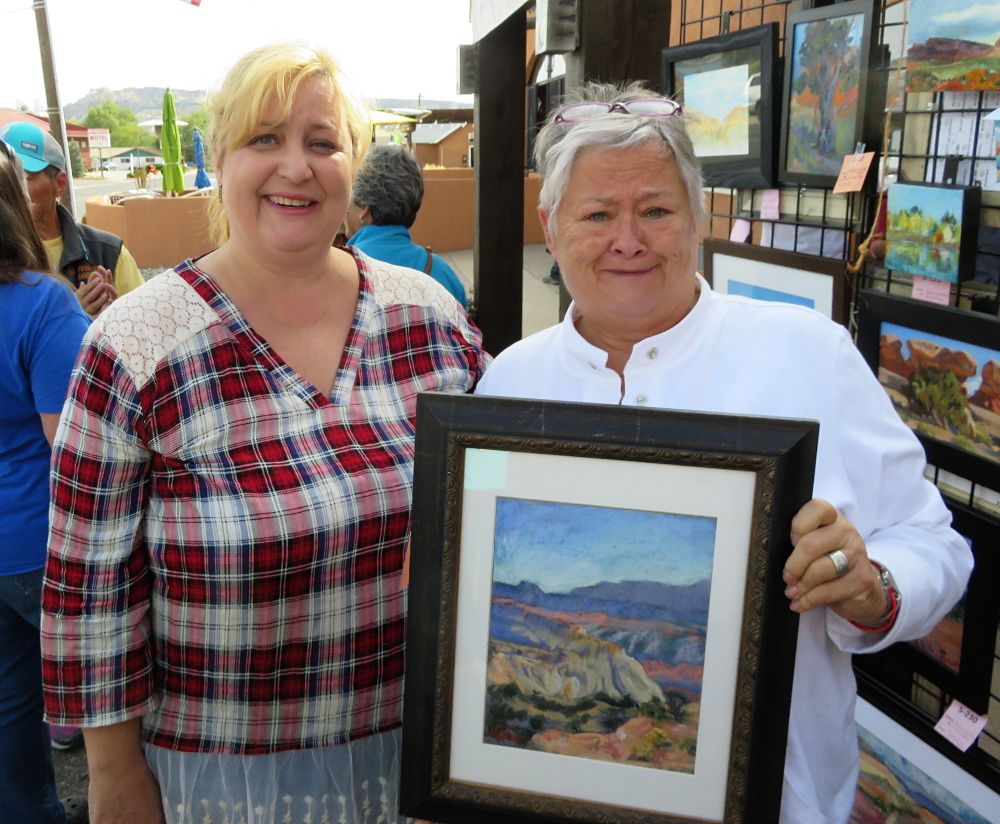 On "The Million Dollar Road"…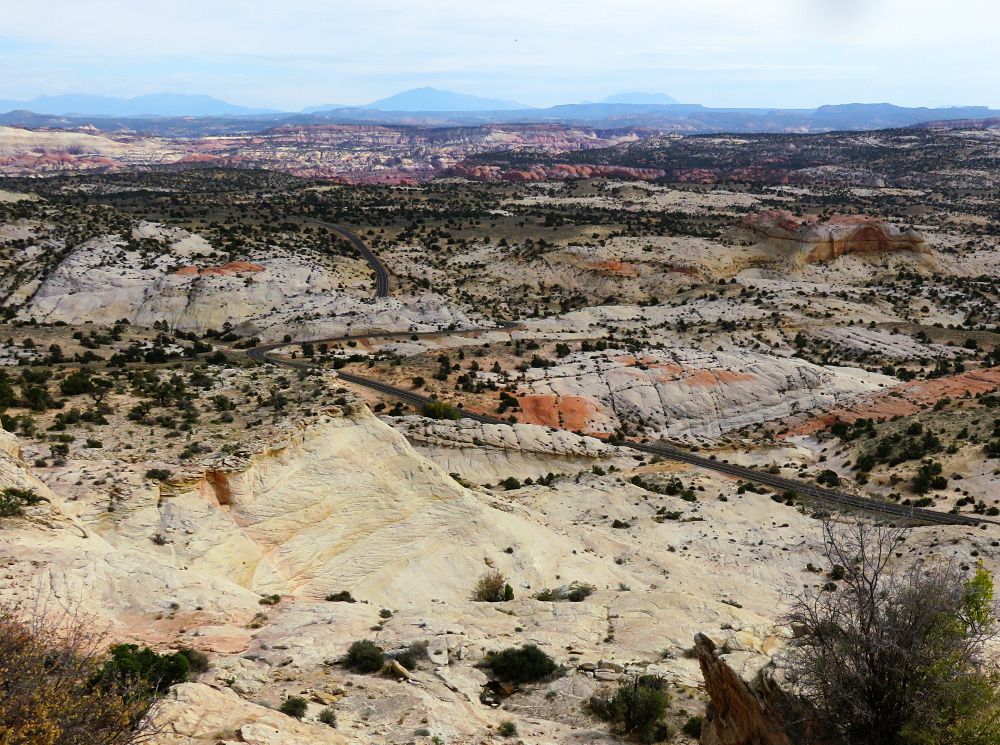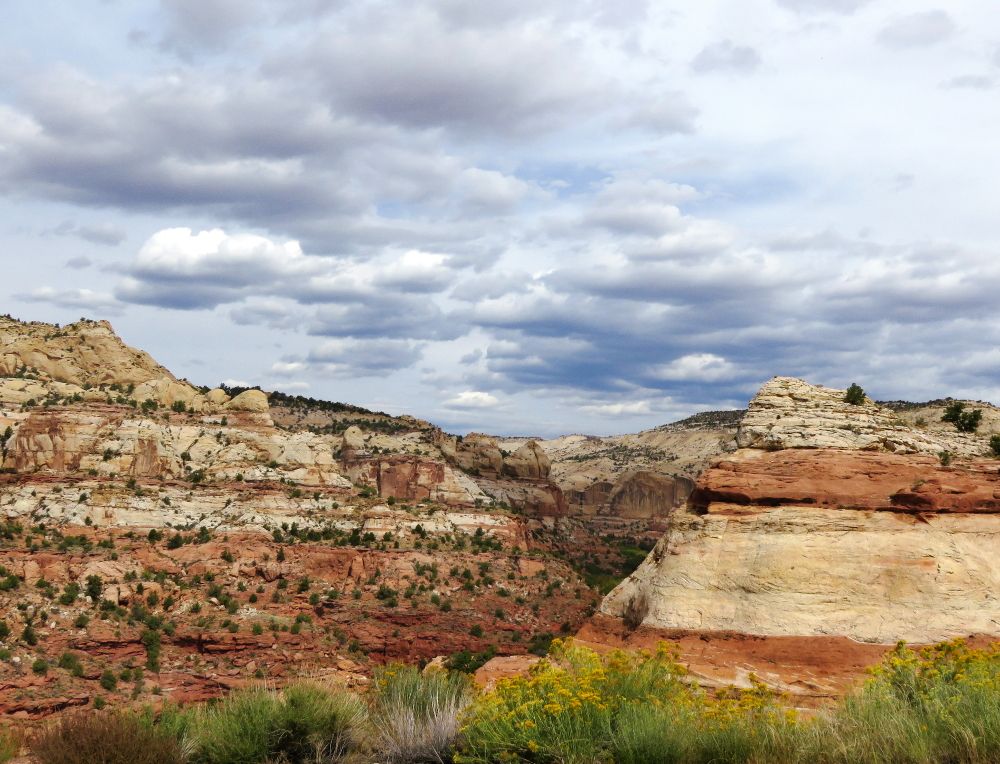 For centuries, people have marveled at the mysterious "Moqui Marbles" that erode out of the Navajo Sandstone layers of the Colorado Plateau. New Age folks attribute spiritual powers to them and call them "shaman stones." Regular folks enjoy making up stories about the stones (and about the New Agers) and give them colorful names like Navajo cherries and Kayenta berries. Geologists call them iron concretions and, until recently, pretty much just wrote them off as geological curiosities.

Oddly enough, it was NASA's missions to Mars that rekindled interest in the marbles. Photos from Mars showed similar stones, dubbed "Martian blueberries", prompting more careful study of those closer to hand for clues to how they formed on Mars. Turns out, these are some of the strongest evidence that water once existed on the surface of Mars.

Geologists were shocked to find that even though the main sandstone layer was formed from thousands of square miles of gigantic sand dunes about 200 million years ago, the moqui marbles only started forming about 20 million years ago and some are as "young" as 2 million years old.

The mystery continues. Geologists have theories about how they formed but no consensus has been reached. The marbles are "concretions" made up of grains of eroded sand that were immersed in water with a lot of iron in solution. They became coated with a hardened layer of hematitie, an iron oxide ore. They seem to have grown as tiny spheres got "glued" to each other by additional layers of hematite.

The marbles range in size from tiny specks to large boulders. Their round shapes allow them to roll as they are eroded out of the surrounding stone and they accumulate into "ribbons" and "puddles" – sometimes thousands of them in one place. Some of the most spectacular fields of Moqui marbles are only accessible to adventurers, but those who keep their eyes peeled will spot them a few places along highway 12.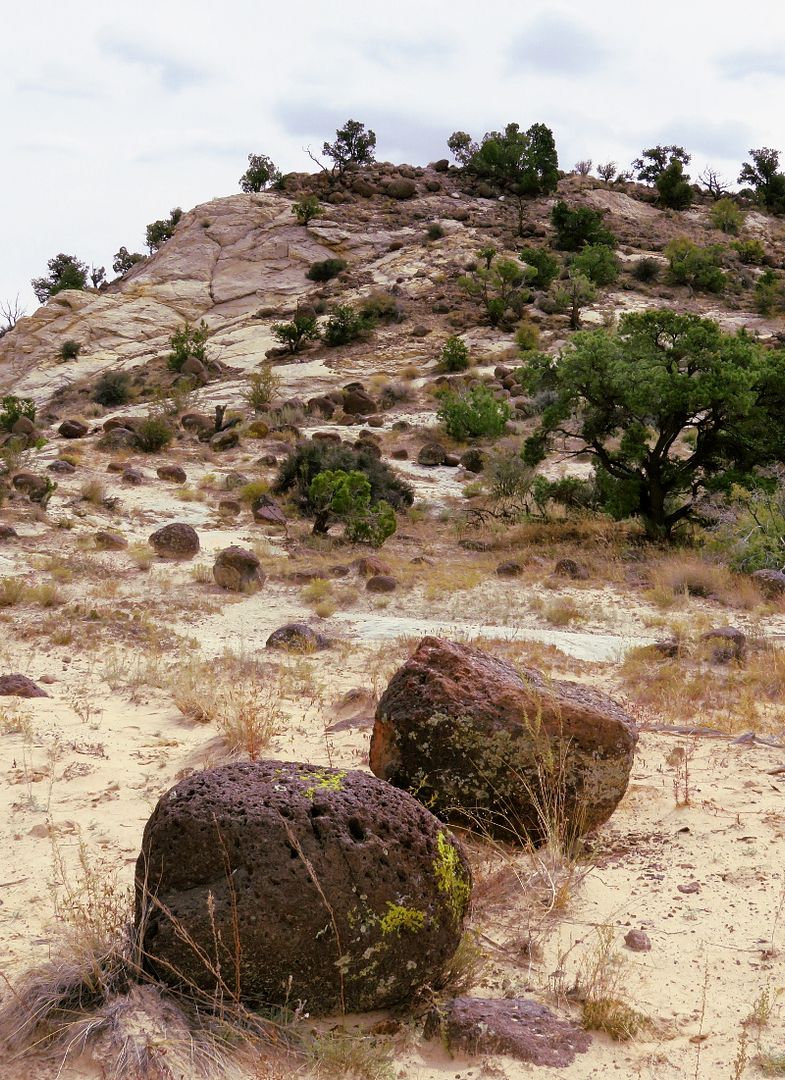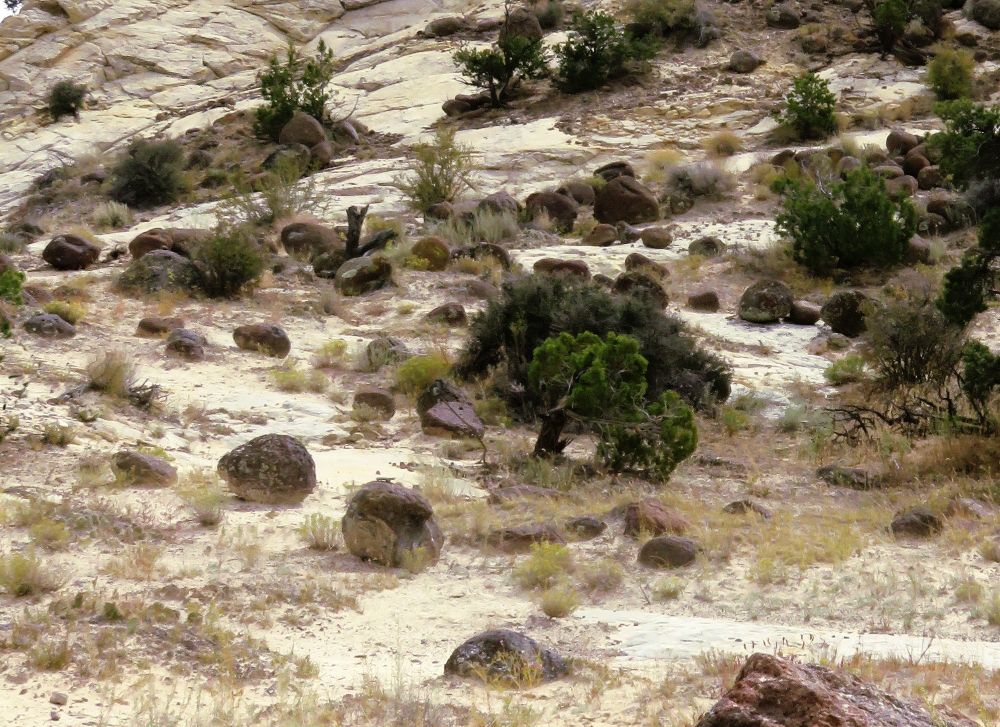 What a surprise! In the middle of nowhere, in the town of Boulder, Utah (population 225, elevation 6,703') there is an "organic-farm-to-table" restaurant that earned a James Beard semifinalist award status last year. The Hell's Backbone Grill changes its menu weekly and produces remarkably flavorful food in a charming setting. The Idiots had a great lunch – and clearly are not good at the whole idea of food pictures.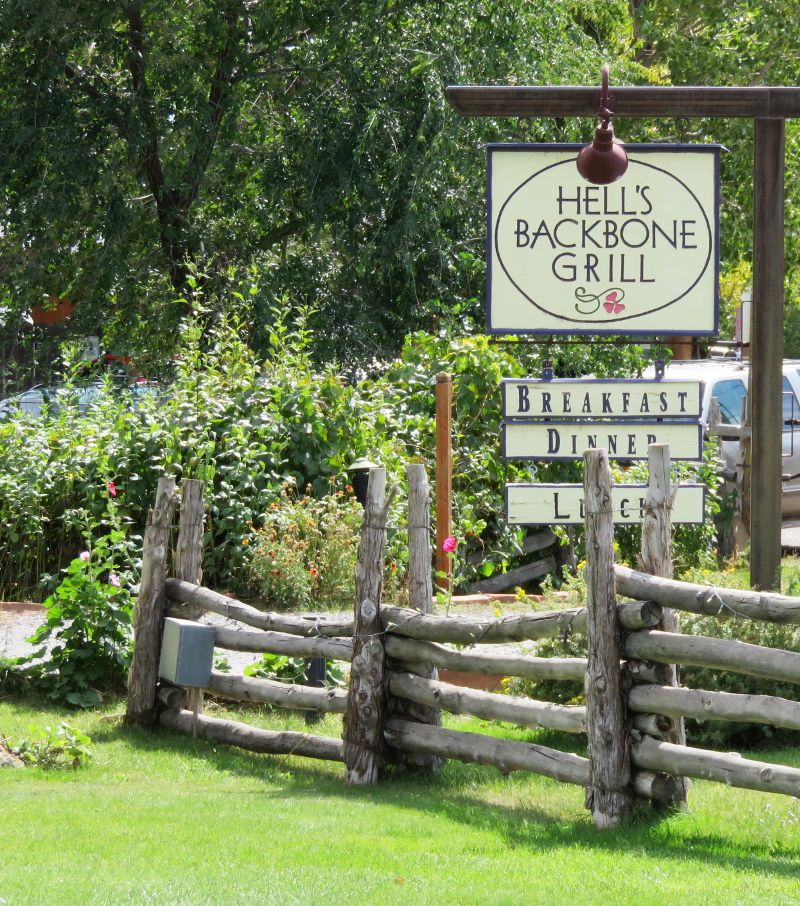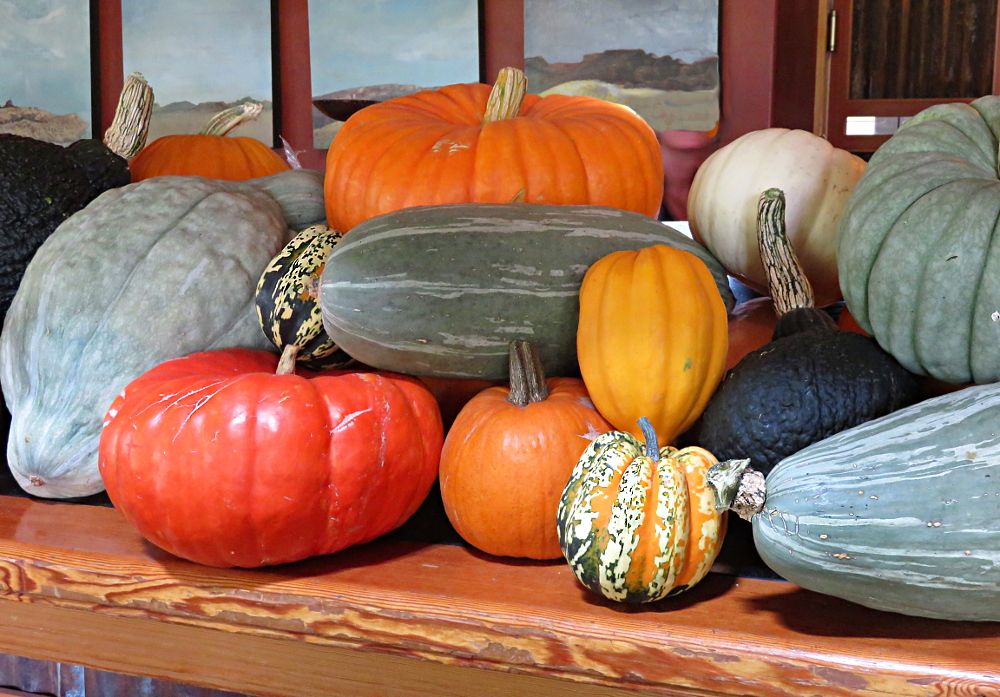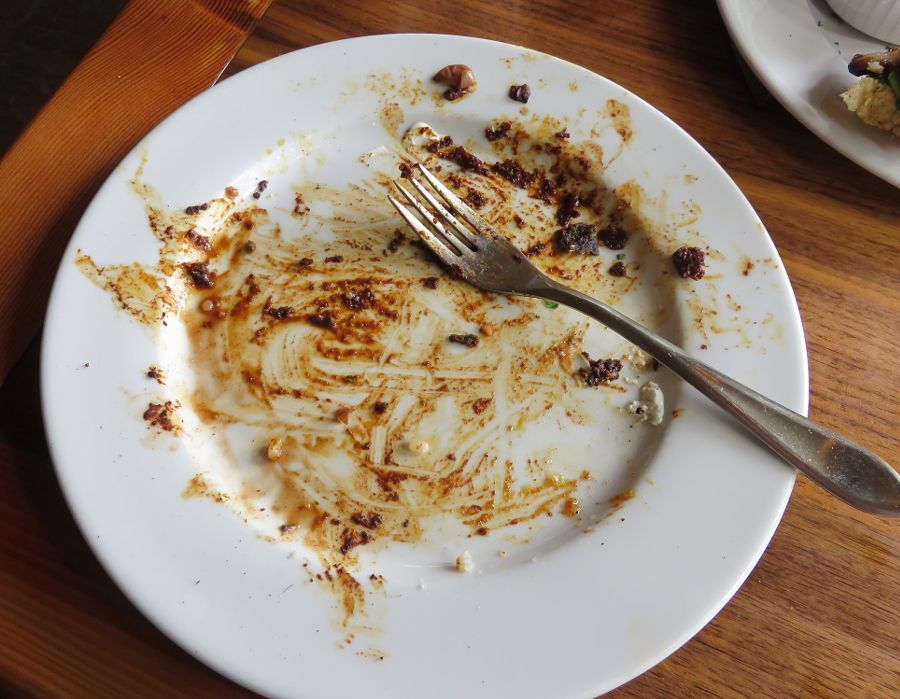 The sun was getting low and it was time to find a spot to park the rig for the night… but first, one more small hike to the aptly named Panorama Point.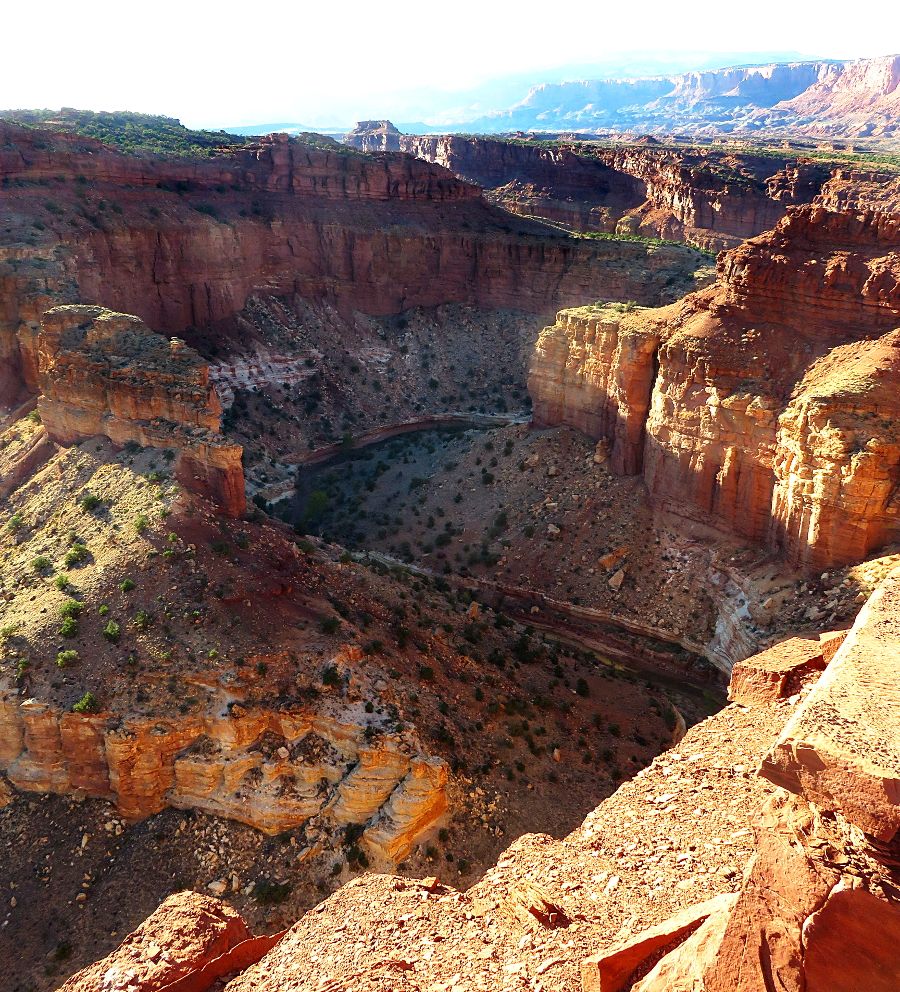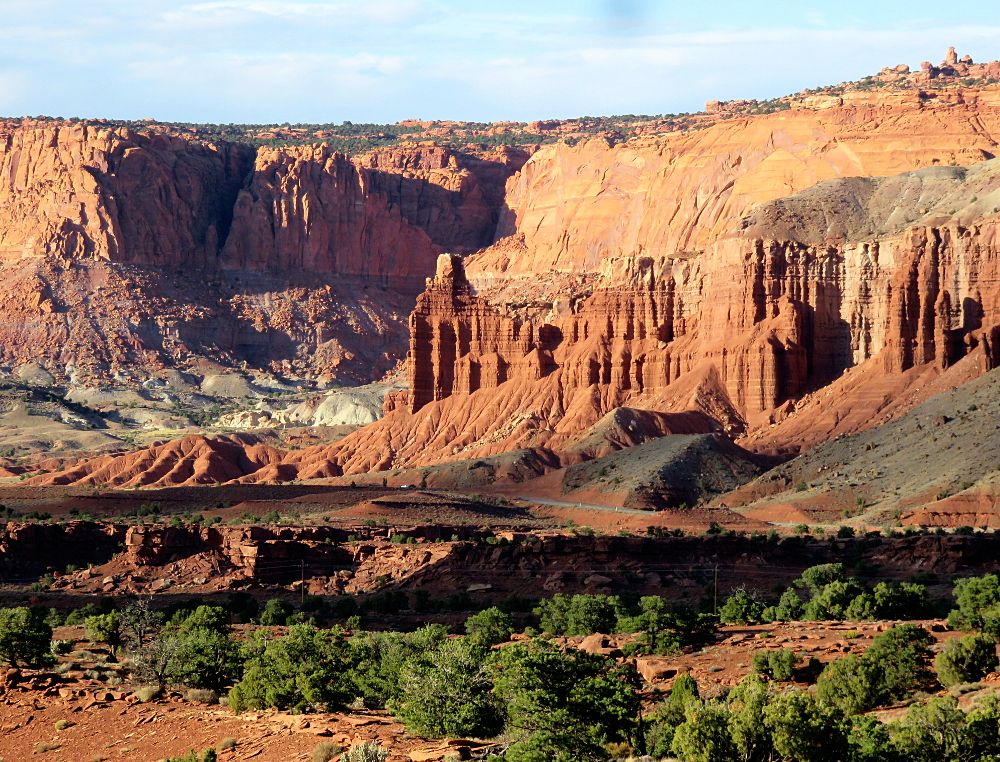 Tucking in for the night… and yet another Utah canyon country sunset…